Scrambling for Safety 6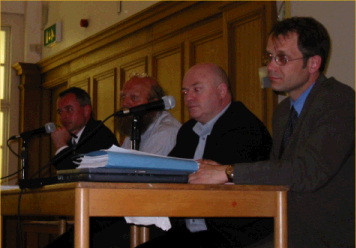 The Home Office caused huge controversy last summer when it attempted to allow a long list of public authorities to access records of individuals' telephone and Internet usage. This "communications data" -- phone numbers and e-mail addresses contacted, web sites visited, locations of mobile phones, etc. -- would have been available without any judicial oversight, under the Regulation of Investigatory Powers Act 2000.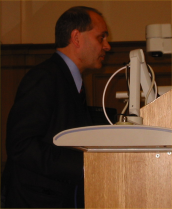 There has also been ongoing argument about government powers to force telephone companies and Internet Service Providers to keep copies of such communications data. Under the Anti-Terrorism, Crime and Security Act 2001, the Home Secretary may require companies to store this data for long periods to allow later access by intelligence and law enforcement agencies.
The Home Office is now consulting over both issues before taking further action. "Scrambling for Safety 6" brought together representatives from government, industry and human rights organisations to discuss the issues they raise with interested members of the public. This was the only such meeting during the consultation period, and free to attend. You can now read the slides used at the meeting below. We hope to make audio versions of all of the speeches available shortly. Owen Blacker has also made his notes available.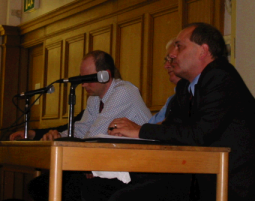 Programme
1.45
Introduction and background, (Simon Davies, Privacy International)
1.55
The current regime of data retention and access (Duncan Campbell)
2.15
Presentation of the consultation documents (Simon Watkin, Home Office) [Slides]
2.35
EU actions (Philippe Gerard, European Commission) [Slides]
2.55
Oversight landscape relating to Human Rights (Prof. Douwe Korff)
3.20
Q&A
Break
4.00
Legality of retention (Dan Cooper, Covington & Burling)
4.15
Technical and economic feasibility (Roland Perry, London Internet Exchange),
4.30
The European landscape (Tony Bunyan, Statewatch)
4.45
Purposes of data retention (Richard Clayton, FIPR) [Slides]
5.00
Q&A
5.30
Close
Background
The Home Office consultation documents:
Access to communications data
Voluntary retention of communications data
FIPR's Surveillance and security pages.
Privacy International's Wiretap pages.